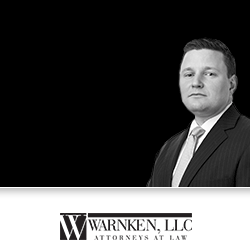 Maryland Lawsuits Against

Samuel Akman

Samuel Akman, M.D. is a board-certified obstetrician-gynecologist who is affiliated with Greater Baltimore Medical Center (GBMC). Dr. Akman has extensive experience with minimally invasive laparoscopic surgery and regularly teaches the procedure to surgeons. He is also an OB-GYN resident instructor at the Johns Hopkins University School of Medicine. Although this page is focused solely on Dr. Akman, you can find information about medical malpractice lawsuits filed against GBMC here.

Based on the currently available medical data, Dr. Akman has been named as a defendant or co-defendant in five Maryland medical malpractice cases. The entire complaint for each available case, as filed with the court, is found below:

The first available complaint against Dr. Akman lists the following allegations:
Failing to recommend appropriate diagnostic procedures. The complaint asserts that the plaintiff underwent a routine mammogram as advised by the defendant doctor. The mammogram summary purportedly noted extremely dense breast tissue, which is known to lower the sensitivity of standard mammography imaging. A supplemental ultrasound scan of the breasts was thus encouraged by the radiologist and a detailed report was forwarded to the defendant doctor. As cited in the complaint, the defendant doctor was also aware of the plaintiff's significant family history of breast cancer. However, he allegedly neglected to recommend the ultrasound screening to the plaintiff, despite his knowledge of her heightened risk of breast cancer.
Failing to properly monitor a high-risk patient. Per the complaint, the plaintiff returned to the defendant doctor's office several months after her mammogram revealed high density breast tissue. She was purportedly concerned about a growth on her breast and requested an exam to determine if it was suspicious for cancer. A member of the defendant doctor's staff allegedly performed an exam, informed the plaintiff the growth was not cancerous, and discharged her without any follow up recommendations despite the plaintiff's documented risk for breast cancer.
Failing to prevent patient harm. As asserted in the complaint, the plaintiff returned to the defendant doctor's office roughly four months after her breast growth was examined. By that time the growth had allegedly increased in size and the plaintiff was finally referred for a diagnostic ultrasound. The imaging and a subsequent biopsy purportedly revealed metastatic breast cancer that had spread throughout the body. After three years of treatment, the plaintiff succumbed to the effects of her cancer. The complaint maintains that the plaintiff's death was the direct result of the defendant doctor's negligence in providing appropriate standards of care. It further contends that if she had received appropriate recommendations for a supplementary mammogram and been referred for timely diagnostic testing at the first appearance of a breast growth, her cancer would likely have been detected in time to be cured.
Last updated January 18, 2021
Samuel Akman Lawsuit Statistics
Complaints
Complaint #1 - Akman-complaint.pdf