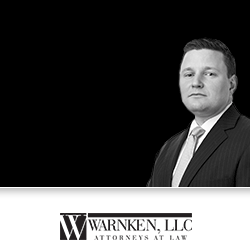 Maryland Lawsuits Against

Wen Shen, M.D.

This website does not represent the outcome of these lawsuits against Wen Shen, M.D., nor does it judge the veracity of the accusations therein.  In Maryland, however, all medical malpractice lawsuits require a certificate from an actively practicing doctor vouching for the merit of the lawsuit.

Wen Shen, M.D. is a board-certified obstetrician-gynecologist who is affiliated with Johns Hopkins Hospital. She serves as director of the hospital's colposcopy clinic and is an assistant professor of gynecology and obstetrics at the Johns Hopkins University School of Medicine. Dr. Shen specializes in menopausal symptom management and has published extensive research on the effects of hormone treatment for menopausal women with autoimmune disorders. Although this page is focused solely on Dr. Shen, you can find information about medical malpractice lawsuits filed against Johns Hopkins Hospital here.

Based on the currently available medical data, Dr. Shen has been named as a defendant or co-defendant in one Maryland medical malpractice case. The entire complaint for that case, as filed with the court, is found below:

The first available complaint against Dr. Shen lists the following allegations:
Failing to properly perform a medical procedure. According to the complaint, the defendant doctor performed a total abdominal hysterectomy on the plaintiff to alleviate several chronic health conditions. During the procedure, the plaintiff's colon was allegedly perforated, causing fecal matter to leak into her pelvic area. The defendant doctor purportedly finished the surgery and closed all incisions without detecting the injury or examining the colon for damage.
Failing to prevent patient injury. Per the complaint, the plaintiff experienced a fever and intense abdominal pain following the hysterectomy. A surgical consult was obtained when the defendant doctor allegedly failed to determine why she had developed complications. During an exploratory surgery, a hole nearly 1 centimeter in length was discovered in the plaintiff's colon. Although the wound was immediately repaired by the surgeon, an ileostomy procedure that temporarily redirected fecal matter outside the body was also required due to severe infection of the plaintiff's pelvic region. Several additional surgeries were required to fully repair the internal damage caused by the infection. As asserted in the complaint, these invasive treatments resulted in the plaintiff's long term pain and emotional trauma and are directly attributable to the defendant doctor's negligence and dereliction of medical duty.
Last updated May 14, 2021
Wen Shen, M.D. Lawsuit Statistics
Complaints
Complaint #1 - Shen-complaint.pdf