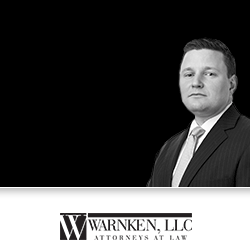 Maryland Lawsuits Against

Johns Hopkins Bayview Medical Center

According to Maryland Judiciary Case Search, Johns Hopkins Bayview Medical Center, entered with that exact spelling, has been sued for medical malpractice 43 times and for tort claims 22 times since 2012. The exact search criteria used on Maryland Judiciary Case Search is as follows:  Company: Johns Hopkins Bayview Medical Center, Party Type: Defendant, Case Type: Civil (Medical Malpractice & Other Tort), Court System: Circuit Court only, County: Default All, Filing Date: 9/26/2012-7/19/2022.
Johns Hopkins Bayview Lawsuits in the News
In 2019, a plaintiff who filed a medical malpractice case against Johns Hopkins Bayview was awarded over $200 million by a jury, making it the largest verdict of its kind in U.S. history. Erica Byrom sued the hospital after being admitted at 25 weeks pregnant and suffering from severe high blood pressure due to preeclampsia. While her baby was still in the womb, the doctors trusted to care for her determined that the fetus was non-viable, information that Byrom's attorney alleged was incorrect. Based on their assessment, her medical team ceased all fetal monitoring, and Byrom declined a C-section as her baby's brain sustained oxygen deprivation. When Byrom eventually gave birth to her daughter Zubida, the infant was diagnosed with severe and permanent brain damage, which the jury determined was a direct result of malpractice by Johns Hopkins Bayview doctors.
In February 2021, the Maryland Court of Special Appeals overturned this historic verdict. At the time of the court's decision, Byrom and her attorneys reportedly planned on requesting a review of the ruling by Maryland's highest court, the Court of Appeals. However, that review appears to be ongoing, and the Court of Special Appeals' decision currently still stands. 
While Johns Hopkins Bayview is more likely to attract media attention as the defendant in a case, the hospital can also be a plaintiff. Recently it received backlash along with Johns Hopkins Hospital, another facility in the Johns Hopkins network, for filing thousands of lawsuits since 2009 against patients with unpaid medical bills. Many of these defendants contend they were disproportionally targeted for litigation because they are African-American and from lower-income areas of Baltimore, and that the hospital never informed them of available financial assistance to help cover the cost of their medical care.
Statistics on Johns Hopkins Bayview Medical Center
According to Baltimore Business Journal, in 2020, the following was true:
19,049 Admissions
316,482 Outpatient Visits
335,531 Admissions and Outpatient visits
This information is from "Hospitals, Ranked by Admissions at Hospitals in Greater Baltimore in 2020" written by Giacomo Bologna, Baltimore Business Journal Book of Lists 2021-2022
Other Defendants
There are several facilities affiliated with the Johns Hopkins Bayview Medical Center, such as Johns Hopkins Bayview Physicians, P.A. and Johns Hopkins Bayview Pharmacy.  Despite there being a relationship, these facilities are always listed separately in lawsuits. Medical malpractice lawsuits are the most common scenario in which Johns Hopkins Bayview Medical Center is a defendant, followed by tort claims. As the hospital is based on the east side of Baltimore City, most of the cases filed in the Maryland circuit court system against Johns Hopkins Bayview Medical Center were in Baltimore City Circuit Court.
Some of the major personal injury firms that regularly sue Johns Hopkins Bayview Medical Center for medical malpractice are: Schochor & Staton, PA; Stecco Law, PC; and Peter Angelos Law. If you have been injured by Johns Hopkins Bayview Medical Center, you should contact a personal injury lawyer to assess your claim.
Last updated July 19, 2022
All data below is as according to the MD Judiciary
,
As of: 9/26/2012.
Data Policy
Johns Hopkins Bayview Medical Center Lawsuit Statistics
Lawyers with Experience in Johns Hopkins Bayview Medical Center Lawsuits
Lawsuits
Real, Updated Data from the MD Court System
Includes Following Defendant Names
Johns Hopkins Bayview Medical Center Inc
Johns Hopkins Bayview Medical Center, Inc
Johns Hopkins Bayview Medical Center, Inc.
Johns Hopkins Bayview Medical Center,inc.
The Johns Hopkins Bayview Medical Center
Common Co-defendants
None