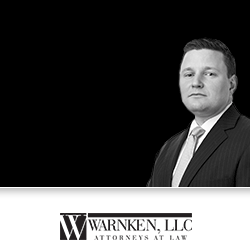 Maryland Lawsuits Against

Susan Gearhart

Susan Gearhart, M.D. is a board-certified colon and rectal surgeon who is affiliated with Johns Hopkins Hospital. She is an associate professor of surgery at the Johns Hopkins University School of Medicine and is part of the multi-disciplinary care team at Johns Hopkins Women's Center for Pelvic Health and Reconstructive surgery.  Dr. Gearhart specializes in the management of pelvic organ conditions in both men and women and has extensive training in the surgical treatment of colorectal disorders, including inflammatory bowel disease and colorectal cancer. Although this page is focused solely on Dr. Gearhart, you can find information about medical malpractice lawsuits filed against Johns Hopkins Hospital here.

Based on the currently available medical data, Dr. Gearhart has been named as a defendant or co-defendant in one Maryland medical malpractice case. The entire complaint for that case, as filed with the court, is found below:

The first available complaint against Dr. Gearhart lists the following allegations:
Failing to perform appropriate diagnostic imaging. As maintained in the complaint, the plaintiff underwent surgery to treat his prostate cancer at the defendant hospital. He subsequently developed abnormal connective tissue known as a fistula near his rectum. To treat the fistula, the defendant doctor inserted a short-term catheter to drain the plaintiff's urine and performed a loop ileostomy to temporarily redirect fecal matter away from the body. Following these procedures, the plaintiff was purportedly recovering well and making progress in urinary continence and erectile function. However, the defendant doctor allegedly recommended an additional surgery for repair of the fistula without first obtaining imaging to determine if surgical intervention was necessary. 
Failing to prevent patient injury. Per the complaint, the plaintiff agreed to undergo fistula repair surgery as recommended by the defendant doctor, even in the absence of diagnostic imaging to confirm if the fistula was still present. During the procedure, the defendant doctor allegedly damaged nerves around the plaintiff's urethra that led to severe urinary incontinence and erectile difficulties. The complaint further asserts that the defendant doctor was unable to locate any fistulas during the surgery. As a result of the defendant doctors' purported negligence, the defendant endured long term erectile and urinary dysfunction, even after receiving extensive corrective treatment.
Last updated January 4, 2021
Susan Gearhart Lawsuit Statistics
Complaints
Complaint #1 - Gearhart-complaint.pdf