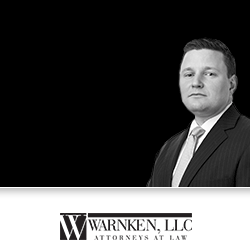 Maryland Lawsuits Against

Karen Engstrom, M.D.

This website does not represent the outcome of these lawsuits against Karen Engstrom, M.D., nor does it judge the veracity of the accusations therein.  In Maryland, however, all medical malpractice lawsuits require a certificate from an actively practicing doctor vouching for the merit of the lawsuit.

Karen Engstrom, M.D. is an obstetrics and gynecology specialist who is affiliated with Sinai Hospital of Baltimore. Dr. Engstrom provides a full range of obstetrical and gynecologic care, including pap smears, cyst removal, and menopausal symptom management. Although this page is focused solely on Dr. Engstrom, you can find information about medical malpractice lawsuits filed against Sinai Hospital of Baltimore here.

Based on publicly available records and data, Dr. Engstrom has been named as a co-defendant in two Maryland medical malpractice cases. While the Maryland circuit court complaint for one of the two cases is available in a PDF below, here is an excerpt of the allegations:
Failing to provide informed consent. According to the complaint, the plaintiff was admitted to the defendant hospital with reports of severe abdominal pain. She was apparently told she needed exploratory surgery after testing failed to identify the source of her pain. While she purportedly signed a limited consent form for the surgery, she was allegedly assured by the defendant doctors that no organs would be removed unless they were unhealthy. During the surgery, she underwent a full hysterectomy and appendix removal, which her gynecologist apparently later informed her was unnecessary.
Failing to properly perform a surgical procedure. Per the complaint, the plaintiff's gynecologist confirmed after the hysterectomy that her uterus and appendix were healthy at the time of the surgery and should not have been removed. The complaint also maintains that the only organ in that area of the body that should have been removed was the right ovary, which had apparently developed a cyst.
Failing to prevent patient harm. As maintained in the complaint, the plaintiff endured ongoing physical and emotional difficulties following the hysterectomy, including bladder problems, incontinence, early menopause, and emotional anguish due to her inability to conceive more children. The complaint further maintains that if the defendant doctors had adhered to proper standards of treatment by providing informed surgical consent and preserving healthy organs during the exploratory surgery, the plaintiff's physical and mental health would not have suffered.
Last updated August 16, 2021
Karen Engstrom, M.D. Lawsuit Statistics
Complaints
Complaint #1 - Engstrom-first-complaint.pdf