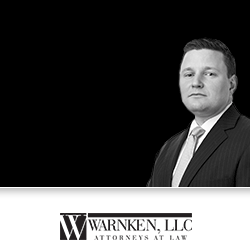 Maryland Lawsuits Against

Jeanne Sheffield, M.D.

Jeanne Sheffield is a licensed OBGYN physician at Johns Hopkins Hospital in Baltimore Maryland.  Not only is she a physician specializing in OBGYN areas, Dr. Sheffield is also the direct of the Division of Maternal-Fetal Medicine at Johns Hopkins.  Dr. Sheffield earned her medical degree from the University of Alabama, where she also performed her residency.   In addition to her practice, Dr. Sheffield also serves on a number of national boards and committees, including the American College of Obstetrics and Gynecology, and the Infectious Disease Society of Obstetrics and Gynecology.  Johns Hopkins on its own accord has been sued for medical malpractice.  You can find information to medical malpractice lawsuits against Johns Hopkins Hospital here.

Dr. Sheffield has been listed as a defendant or co-defendant in two medical malpractice lawsuits.  Of the complaints which alleged negligence against Dr. Sheffield, the first one available is listen below in its entirety.

The complaint lists the following allegations:
Failing to properly monitor the plaintiff's condition and the condition of her baby. Plaintiff presented toe he hospital at 31 weeks gestation, with reported abdominal pain, nausea, elevated blood pressures, and swelling of her lower extremities, consisted with preeclampsia. The defendants had continued trouble tracking the fetal heart rate for over an hour, but it was alleged they failed to call the proper physician.
Failing to perform medical interventions to alleviate fetal distress and placental abruption. The plaintiff reported lower abdominal pain with cramping, but the fetal monitor continued to pick up the maternal pulse.  Approximately one hour after the catheter was inserted, bradycardia was appreciated and the emergency cesarean section was documented.
Failing to timely perform an emergency cesarean section. The plaintiff was taken into the operating room, where the findings included a Couvelaire uterus with prominent ecchymosis consistent with placental abruption.  In addition, the uterus was completely abrupted with large blood clots removed from the uterine cavity.  Unfortunately the to the alleged undiagnosed issues, the baby was stillborn and unable to be resuscitated.
Last updated April 19, 2020
Jeanne Sheffield, M.D. Lawsuit Statistics
Complaints
Complaint #1 - Jeanne-Sheffield-Birth-Injury-Lawsuit-1.pdf.pdf