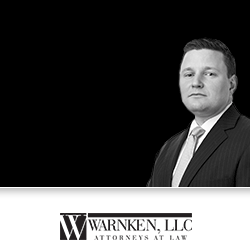 Maryland Lawsuits Against

Harbor Hospital

According to Maryland Judiciary Case Search, Harbor Hospital, entered with that exact spelling, has been sued for medical malpractice 37 times and for tort claims 4 times since 2012. The exact search criteria used on Maryland Judiciary Case Search is as follows:  Company: Harbor Hospital, Party Type: Defendant, Case Type: Civil (Medical Malpractice & Other Tort), Court System: Circuit Court only, County: Default All, Filing Date: 9/26/2012-07/19/2022.
Harbor Hospital in the News
In August 2021, a Baltimore City Circuit Court jury awarded almost $35 million to the parents of a boy who developed severe and permanent brain injuries after his birth at Harbor Hospital. According to the lawsuit filed against the hospital on his behalf, Jordan Biggs exhibited breathing difficulties after his premature birth in August 2007. Following a transfer to the hospital's intensive care nursery, his condition initially stabilized, and his breathing improved. However, he then experienced a rapid drop in oxygen intake that allegedly continued for roughly 30 minutes until he was finally placed on a ventilator. A CT scan taken later that day revealed significant brain damage, which the lawsuit contended was caused by prolonged oxygen deprivation.
Biggs' family maintained that negligence on the part of Harbor Hospital, including the delay in administering intubation and the failure of medical staff to promptly contact the on-call pediatrician when Biggs' breathing problems worsened, directly contributed to his disabling brain injuries. The jury clearly agreed that the hospital was culpable, as evidenced by its multi-million dollar verdict in Biggs' favor.
History of Harbor Hospital
Founded by Dr. Harry Peterman in 1903, the hospital was originally known as South Baltimore Eye, Ear, Nose and Throat Hospital. As one of the few downtown clinics at the time with an "accident room," it quickly gained a reputation as a safe place for members of the community to receive emergency medical treatment. Over the next several decades the facility expanded from a small specialty center to a general hospital with inpatient beds, surgical facilities, and a thriving residency program. By 1967 it had outgrown its Light Street location and transferred operations to a 12-acre site near Baltimore's Inner Harbor. The new setting inspired a name change, and the facility became known as Harbor Hospital.
In 1996 the hospital was absorbed by Helix Health, a non-profit healthcare system. Helix merged with another healthcare organization called Medlantic Healthcare Group in 1998, and a year later the conglomerate was rebranded as Medstar Health. The hospital became Medstar Harbor Hospital, and today the 150-bed facility treats over 70,000 patients a year. It has gained national recognition for its orthopedic, oncology, and neurosurgery specialties and is regarded as one of the best teaching facilities in the region.
When Medstar Harbor Hospital is entered on Maryland Judiciary Case Search using the same metrics listed above, the case count increases by 2 medical malpractice claims and 2 tort claims.
Statistics about Harbor Hospital
According to Baltimore Business Journal, in 2020, the following was true:
8,014 Admissions
54,318 Outpatient visits
62,332 Admissions and Outpatient visits
This information is from "Hospitals, Ranked by Admissions at Hospitals in Greater Baltimore in 2020" written by Giacomo Bologna, Baltimore Business Journal Book of Lists 2021-2022
Some of the major personal injury attorneys that regularly sue Harbor Hospital for medical malpractice are:  Thomas & Libowitz, PA; Weltchek, Mallahan & Weltchek, LLC; and Bekman, Marder,  Hopper, Malarkey & Perlin, LLC.  As the hospital is based in Baltimore City, the majority of malpractice cases against it are filed in Baltimore City Circuit Court. If you or a loved one have been injured by Medstar Harbor Hospital, you should contact a personal injury lawyer to assess your claim.
Last updated July 19, 2022
All data below is as according to the MD Judiciary
,
As of: 9/26/2012.
Data Policy
Harbor Hospital Lawsuit Statistics
Lawyers with Experience in Harbor Hospital Lawsuits
Lawsuits
Real, Updated Data from the MD Court System
Includes Following Defendant Names
HARBOR HOSPITAL CENTER INC
Harbor Hospital Center, Inc.
HARBOR HOSPITAL CENTER, INCORPORATION
Harbor Hospital Inc
HARBOR HOSPITAL, INC
Harbor Hospital, Inc.
Common Co-defendants
None