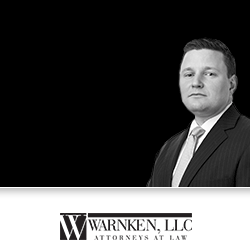 Maryland Lawsuits Against

Donald Garland, D.O.

This website does not represent the outcome of these lawsuits against Donald Garland, D.O., nor does it judge the veracity of the accusations therein.  In Maryland, however, all medical malpractice lawsuits require a certificate from an actively practicing doctor vouching for the merit of the lawsuit.

Donald Garland, D.O. is a physician associated with Johns Hopkins Bayview.  Dr. Garland is an instructor of gynecology and obstetrics with several areas of expertise.  Dr. Garland has experience in contraception, general OBGYN matters, OBGYN matters deemed "high risk," and other women's reproductive health topics.  Dr. Garland obtained his medical degree from Des Moines University College of Osteopathic Medicine and completed a residency at University of Maryland.  In addition to instructing, Dr. Garland is also a member of the American Congress of OBGYN's.  Johns Hopkins Bayview as an entity has been listed as a defendant or co-defendant in several medical malpractice suits, which you can find out more about here.

Based on publicly available records and data, Dr. Garland has been listed as a co-defendant in one medical malpractice lawsuit.  While the Maryland circuit court complaint is available in a PDF below, here is an excerpt of the allegations:

The complaint involving Dr. Garland listed the following allegations:
Failed to properly utilize the correct and accepted maneuvers to relive shoulder dystocia. The plaintiff's mother presented to the hospital at 30 weeks' gestation for delivery. She was 4 centimeters dilated, 50% effaced, and at -1 station with intact membranes. As the plaintiff's mother was moved to vaginal delivery, shoulder dystocia was encountered.
Failing to use appropriate techniques in conjunction with the utilization of excessive force and traction. Despite showing symptoms, it was alleged that the defendants utilized excess traction and excessive force, as evidenced by the baby's facial bruising, molding of the head, and a paralyzed left arm. The plaintiffs alleged that the condition is diagnosed as Erb's Palsy.
Last updated August 16, 2021
Donald Garland, D.O. Lawsuit Statistics
Complaints
Complaint #1 - DONALD-GARLAND-BIRTH-INJURY-LAWSUIT-1.pdf