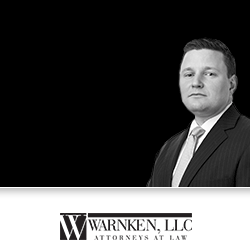 Maryland Lawsuits Against

Cynthia Argani, M.D.

This website does not represent the outcome of these lawsuits against Cynthia Argani, M.D., nor does it judge the veracity of the accusations therein.  In Maryland, however, all medical malpractice lawsuits require a certificate from an actively practicing doctor vouching for the merit of the lawsuit.

Cynthia Argani, M.D. is a board-certified obstetrician-gynecologist and maternal-fetal medicine specialist who is affiliated with Johns Hopkins Bayview Medical Center. She serves as director of the hospital's labor and delivery unit and is an assistant professor of gynecology and obstetrics at the Johns Hopkins University School of Medicine. Dr. Argani specializes in high risk pregnancies including multiple gestations and perinatal disease, and her research has been published in numerous medical journals. Although this page is focused solely on Dr. Argani, you can find information about medical malpractice lawsuits filed against Johns Hopkins Bayview Medical Center here.

Based on publicly available records and data, Dr. Argani has been named as a co-defendant in one Maryland medical malpractice case. While the Maryland circuit court complaint is available in a PDF below, here is an excerpt of the allegations:

The first available complaint against Dr. Argani lists the following allegations:
Failing to provide a proper diagnosis and treatment. As alleged in the complaint, the minor plaintiff's mother was almost 28 weeks pregnant when she arrived at the defendant hospital with complaints of abdominal pain and persistent vaginal bleeding. Despite these troubling symptoms that are cited in the complaint as indicative of preterm labor, the minor plaintiff's mother was allegedly discharged several hours later after an evaluation by the defendant doctors. Per the complaint, the proper standard of care for a pregnant patient with prolonged vaginal bleeding and abdominal pain is immediate hospital admittance for observation and monitoring. The minor plaintiff's mother maintains in the complaint that she was instead released from the defendant hospital with unresolved vaginal bleeding that progressively worsened over the course of a day. 
Failing to prevent patient injury. Less than 18 hours after her discharge from the defendant hospital, the minor plaintiff's mother purportedly arrived at the St. Joseph Medical Center emergency room with concerns about her persistent bleeding. She was promptly admitted to the labor and delivery department where it was determined she was in active preterm labor. The minor plaintiff was delivered several hours later via cesarean section and required immediate NICU care due to low APGAR scores and poor respiration. He was eventually diagnosed with several severe and permanent birth injuries, including chronic lung disease, anemia, and gastroesophageal reflux. Per the complaint, these injuries were a direct result of his preterm birth and would likely have been prevented if his mother had received adequate treatment and monitoring of her vaginal bleeding at the defendant hospital.
Failing to provide informed consent. The complaint contends that the defendant doctors deviated from the appropriate standard of medical care when they did not inform the minor plaintiff's mother of the hazards associated with her discharge from the defendant hospital. Had the minor plaintiff's mother been adequately advised that she was at risk for preterm labor, she would have elected to remain in the defendant hospital under the supervision of health care providers, according to the complaint. The complaint further alleges that such a decision would likely have minimized any negative health impacts to the fetus and resulted in a healthier birth.
Last updated August 16, 2021
Cynthia Argani, M.D. Lawsuit Statistics
Complaints
Complaint #1 - Cynthia-Argani-birth-injury-complaint.pdf