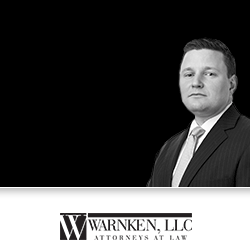 Maryland Lawsuits Against

Holy Cross Hospital
Holy Cross Hospital of Silver Spring Inc.
According to Maryland Judiciary Case Search, Holy Cross Hospital, entered with that exact spelling, has been sued as the defendant in civil cases in the Maryland circuit court system 101 times since September 2012.
2 "Other Torts"
66 Civil
5 Guardianship
27 Domestic
1 Administrative Agency Appeal
Out of the 101 cases in the Maryland Circuit Court system against Holy Cross Hospital, majority of the cases were filed in Montgomery County Circuit Court with 99 of the 101 cases. There was one cases filed in Baltimore County and 1 case in Prince George's County.
Holy Cross Hospital in the news
In March 2017, Holy Cross Hospital has agreed to pay $4 million and will have to distribute a remaining $5 million in a pension plan, as part of an agreed settlement for an issue regarding if the hospital should have to follow a federal law designed to protect employee pensions despite its religious affiliation. The issue arose when Holy Cross claimed it was exempt from following the Employee Retirement Income Security Act, which insures that pension plans be sufficiently funded, due to the hospital's religious affiliation. There are some religious affiliated hospitals who say they shouldn't be held to follow this law because their plans are technically "church plans" and church plans are exempt. Despite this issue being argued in higher courts, Holy Cross Hospital thought it would be best to settle this issue and to move on.
Last updated November 15, 2019
All data below is as according to the MD Judiciary
,
As of: 9/26/2012.
Data Policy
Holy Cross Hospital Lawsuit Statistics
Lawyers with Experience in Holy Cross Hospital Lawsuits
Lawsuits
Real, Updated Data from the MD Court System
Includes Following Defendant Names
HOLY CROSS HOSPITAL OF SILVER SPRING INC
Common Co-defendants
None