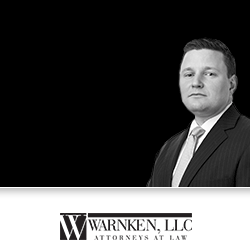 Maryland Lawsuits Against

Genesis Healthcare Corp
Lawsuits against Genesis HealthCare
According to Maryland Judiciary Case Search, Genesis HealthCare, entered with that exact spelling, has been sued for medical malpractice 50 times and for tort claims 15 times since 2012. The exact search criteria used on Maryland Judiciary Case Search is as follows:  Company: Genesis HealthCare, Party Type: Defendant, Case Type: Civil (Medical Malpractice & Other Tort), Court System: Circuit Court only, County: Default All, Filing Date: 9/26/2012-06/15/2022.
History of Genesis HealthCare
Based in Kennett Square, PA, Genesis Healthcare operates over 500 short and long-term rehabilitation care facilities across the country. The company was founded in 1985 as Genesis Health Ventures and grew by acquiring nursing homes, rehabilitation therapy centers, diagnostic testing labs, and pharmacies. Following a period of internal restructuring, Genesis Health Ventures became Genesis HealthCare in 2007. After a merger with Skilled Healthcare Group, Inc. in 2015, the newly combined conglomerate's profits skyrocketed to over $30 billion.
Genesis HealthCare is an umbrella company with many subsidiaries and divisions, including Genesis Rehab Services, Genesis Elder Care, and Genesis Physicians Services. There are roughly 40 Genesis-affiliated facilities in Maryland, including Salisbury Rehabilitation and Nursing Center, Loch Raven Center, and Waldorf Center.
Genesis HealthCare in the News
The Genesis HealthCare chain received widespread criticism in January 2021 when it was revealed that the company awarded its CEO over $5 million in bonuses, even as its profits collapsed and Genesis facility residents were dying from the Covid-19 virus. George Hager Jr., the longtime CEO of Genesis HealthCare, reportedly received the bonus in October 2020, less than a month before he stated in a financial summary that Covid-19 "continues to have a significant adverse impact on the company's revenues and expenses." And during the summer of 2020, Hager was reprimanded by an investigatory House panel for the surge in Covid-19 deaths at Genesis HealthCare-operated facilities. According to outbreak reports, nearly 3,000 residents of Genesis-run facilities died from Covid-19 by December 2020. Data acquired by the Washington Post revealed that Genesis nursing homes did not obtain adequate levels of personal protective equipment until November 2020, after Hager's bonus had been approved. While he resigned as CEO in early 2021, the company continued to experience financial difficulties and announced plans for a "strategic restructuring in March 2021.
Some of the major personal injury attorneys that regularly sue Genesis HealthCare and its affiliates for medical malpractice are: Bennett & Heyman, P.A.; The Cochran Firm; and ChasenBoscolo Injury Lawyers. Although many of the cases filed in the Maryland circuit court system against Genesis HealthCare were in Baltimore County Circuit Court, claims are routinely filed in circuit courts for surrounding counties as well. If you or a loved one have been injured by Genesis HealthCare or one of its affiliates or subsidiaries, you should contact a personal injury lawyer to assess your claim.
Last updated June 15, 2022
All data below is as according to the MD Judiciary
,
As of: 9/26/2012.
Data Policy
Genesis Healthcare Corp Lawsuit Statistics
Lawyers with Experience in Genesis Healthcare Corp Lawsuits
Lawsuits
Real, Updated Data from the MD Court System
Includes Following Defendant Names
Genesis Health Ventures Inc
Genesis Healthcare Corporation
Genesis Healthcare Holding Company II, Inc
Genesis Healthcare L L C
Genesis Heathcare Centers Holdings Company Inc
Common Co-defendants
None