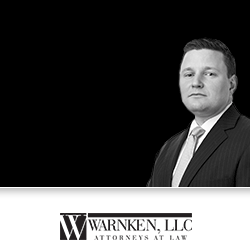 Maryland Lawsuits Against

Genesis Healthcare Corp
Lawsuits against Genesis HealthCare
According to Maryland Judiciary Case Search, Genesis HealthCare, entered with that exact spelling, has been sued for medical malpractice 39 time and for tort claims 15 times since 2012. The exact search criteria used on Maryland Judiciary Case Search is as follows:  Company: Genesis Health Care, Party Type: Defendant, Case Type: Civil, Court System: Circuit Court only, County: Default All, Filing Date: 9/26/2012-07/17/2020.
History of Genesis HealthCare
Based in Kennett Square, PA, Genesis Healthcare operates over 500 short and long term rehabilitation care facilities across the country. The company was founded in 1985 as Genesis Health Ventures and grew by acquiring nursing homes, rehabilitation therapy centers, diagnostic testing labs, and pharmacies. Following a period of internal restructuring, Genesis Health Ventures became Genesis HealthCare in 2007. After a merger with Skilled Healthcare Group, Inc. in 2015, the newly combined conglomerate's profits skyrocketed to over $30 billion.
Genesis HealthCare is an umbrella company with many subsidiaries and divisions, including Genesis Rehab Services, Genesis Elder Care, and Genesis Physicians Services. There are roughly 40 Genesis affiliated facilities in Maryland, including Salisbury Rehabilitation and Nursing Center, Loch Raven Center, and Waldorf Center.
Genesis HealthCare in the News
In June 2017, the Justice Department ordered Genesis HealthCare to remit $53.6 million to the U.S. government as part of a settlement agreement resolving six federal lawsuits. The lawsuits were filed by a group of former Genesis subsidiary employees who alleged the company had billed Medicare for medically unnecessary rehabilitation, physical therapy, and hospice stays. These types of fraudulent billing practices, the filings argued, violated a federal law known as the False Claims Act that's designed to prevent abuse of government programs. As part of the settlement, the whistleblowing employees received a total of $9.67 million for their assistance in prosecuting Genesis HealthCare and the subsidiaries that participated in the billing scheme.
The settlement came on the heels of a similar agreement less than a year earlier, when Genesis paid $52 million to the U.S. government to resolve several federal lawsuits accusing the company and its subsidiaries of falsified Medicare billing and inadequate staffing at some of its nursing home facilities.
Some of the major personal injury attorneys that regularly sue Genesis HealthCare and its affiliates for medical malpractice are: Bennett & Heyman, Dever & Feldstein, Costello Law Group, Ashcraft & Gerel, ChasenBoscolo Injury Lawyers, and Asmar, Schor & McKenna. Although most of the cases filed in the Maryland circuit court system against Genesis HealthCare were in Baltimore County Circuit Court, claims are routinely filed in circuit courts for surrounding counties as well. If you or a loved one have been injured by Genesis HealthCare of one of its affiliates of subsidiaries, you should contact a personal injury lawyer to assess your claim.
Last updated July 31, 2020
All data below is as according to the MD Judiciary
,
As of: 9/26/2012.
Data Policy
Genesis Healthcare Corp Lawsuit Statistics
Lawyers with Experience in Genesis Healthcare Corp Lawsuits
Lawsuits
Real, Updated Data from the MD Court System
Includes Following Defendant Names
Genesis Health Ventures Inc
Genesis Healthcare Corporation
Genesis Healthcare Holding Company II, Inc
Genesis Healthcare L L C
Genesis Heathcare Centers Holdings Company Inc
Common Co-defendants
None