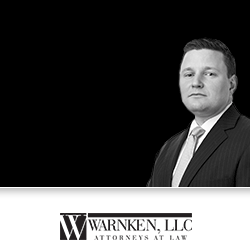 Maryland Lawsuits Against

Holy Cross Hospital
Holy Cross Hospital of Silver Spring
According to Maryland Judiciary Case Search, Holy Cross Hospital, entered with that exact spelling, has been sued for medical malpractice 36 times and for tort claims 1 time since 2012. The exact search criteria used on Maryland Judiciary Case Search is as follows:  Company: Holy Cross Hospital, Party Type: Defendant, Case Type: Civil (Medical Malpractice & Other Tort), Court System: Circuit Court only, County: Default All, Filing Date: 9/26/2012-06/17/2022.
Lawsuits Against Holy Cross Hospital 
In 2018 a medical malpractice lawsuit was filed against Holy Cross Hospital in Montgomery County Circuit Court. According to the claim, a baby born there prematurely was sent home after an eight-week recovery from breathing issues. However, shortly after leaving the hospital, the infant developed an upper respiratory infection and was returned to the hospital for an exam. Despite a history of premature birth and breathing problems that put the baby at high risk for life-threatening complications from the infection, Holy Cross doctors discharged her home without ordering any diagnostic testing.
Soon after arriving back home, the infant began to experience severe congestion and labored breathing. Less than a day later, she stopped breathing and was transported via ambulance to Washington Adventist Hospital where she was pronounced dead. The lawsuit alleges that this devastating outcome could have been prevented if Holy Cross doctors had observed an appropriate standard of care for a high-risk infant with a respiratory illness and requested diagnostic imaging to confirm if her lungs were stable before discharging her.
History of Holy Cross Hospital   
Established in 1963 by a group of nuns known as the Congregation of the Sisters of the Holy Cross, the Silver Spring-based facility grew to become one of the largest hospitals in Maryland. With a 449-bed capacity, more than 36,000 inpatients are admitted each year, while its emergency department treats nearly 80,000 people annually. The non-profit teaching hospital has been recognized for its advancements in minimally invasive surgery and for pioneering the concept of a senior emergency center dedicated to acute geriatric medicine.
Holy Cross Hospital is the cornerstone of Holy Cross Health, a Catholic-based non-profit health network that also includes Holy Cross Germantown Hospital and a variety of primary and specialty care satellite offices in Montgomery and Prince George's counties. The system is under the umbrella of Trinity Health, which operates hundreds of medical facilities throughout the country.
Some of the major personal injury attorneys that regularly sue Holy Cross Hospital for medical malpractice are: Brown & Barron, LLC; and Miller and Zois. As the hospital is based in Montgomery County, the majority of malpractice cases against it are filed in Montgomery County Circuit Court. If you or a loved one have been injured by Holy Cross Hospital, you should contact a personal injury lawyer to assess your claim.
Last updated June 17, 2022
All data below is as according to the MD Judiciary
,
As of: 9/26/2012.
Data Policy
Holy Cross Hospital Lawsuit Statistics
Lawyers with Experience in Holy Cross Hospital Lawsuits
Lawsuits
Real, Updated Data from the MD Court System
Includes Following Defendant Names
HOLY CROSS HOSPITAL OF SILVER SPRING INC
Common Co-defendants
None