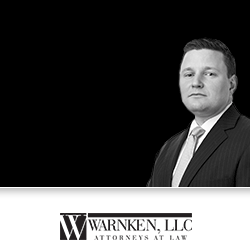 Maryland Lawsuits Against

Tamara D Terry, M.D.

Tamara DeShawn Terry, M.D. is a board-certified obstetrician-gynecologist affiliated with Johns Hopkins Hospital. She also serves as a professor of obstetrics and gynecology for the Johns Hopkins University School of Medicine. She specializes in the diagnoses, treatment, and prevention of sexually transmitted diseases. Although this page is focused solely on Dr. Terry, you can find other information relating to medical malpractice lawsuits filed against Johns Hopkins Hospital here.

Based on the currently available data, Dr. Terry has been named as a co-defendant in a Maryland medical malpractice case one time. This complaint is associated with her tenure at Johns Hopkins Hospital. The entire complaint for each available case, as filed with the court, is found below.

The first available complaint against Dr. Terry listed the following allegations:
Failing to properly complete a medical procedure. According to the complaint, the plaintiff was admitted to the defendant hospital for a scheduled cesarean section. During the procedure, the defendant doctor allegedly perforated the plaintiff's bowel, causing significant blood loss and a blood pressure drop. Despite these complications, the defendant doctor's operative notes purportedly classified the surgery as routine.
Failing to provide an appropriate standard of care. Per the complaint, the plaintiff's condition began to decline almost immediately after the cesarean procedure. By the first postoperative day her blood potassium levels had spiked and she developed a fever. By four days after the surgery, she was allegedly in severe pain and unable to pass gas or produce a bowel movement. The plaintiff claimed that she was discharged five days after her surgery even though she was still unable to produce gas or a bowel movement and had expressed concerns regarding her post-surgical complications to staff members of the defendant hospital. 
Failing to prevent patient injury or death. As stated in the complaint, the plaintiff returned to the defendant hospital two days after her post-operative discharge in severe pain and still unable to produce gas or a bowel movement. Diagnostic imaging revealed evidence of a severe abdominal and pelvic infection and the plaintiff was admitted for emergency surgery. During the procedure, a 2mm hole was discovered in the plaintiff's bowel and determined to be the cause of her infection. The perforation was repaired; however, the plaintiff allegedly endured a lengthy and difficult recovery period that included adverse side effects to antibiotics, multiple invasive procedures, pain, swelling, and fatigue. 
Failing to provide informed consent. The complaint contended that the plaintiff's bowel perforation was directly caused by the negligence of the defendant doctor during her scheduled cesarean section. Had the plaintiff been adequately informed that such a complication was possible, she would have likely elected an alternate method to deliver her baby, per the complaint. The plaintiff also contended that she was not properly counseled on all treatment options during her recovery period from the bowel perforation, resulting in unnecessary pain, suffering, and financial hardship.
Last updated October 19, 2020
Tamara D Terry, M.D. Lawsuit Statistics
Complaints
Complaint #1 - Dr.-Tamara-Terry-Birth-Injury-Lawsuit-1-.pdf