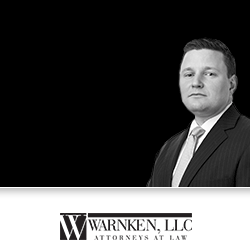 Maryland Lawsuits Against

ST. AGNES HEALTHCARE, INC.
St. Agnes Healthcare Inc.
According to Maryland Judiciary Case Search, St. Agnes Healthcare, entered with that exact spelling, has been sued for medical malpractice 30 times and for tort claims 5 times since 2012. The exact search criteria used on Maryland Judiciary Case Search is as follows:  Company: St. Agnes Healthcare, Party Type: Defendant, Case Type: Civil, Court System: Circuit Court only, County: Default All, Filing Date: 9/26/2012-08/03/2020.
St. Agnes Healthcare in the News
In May 2011, the surviving family members of a man who succumbed to breast cancer were awarded $3.8 million by a Baltimore City Circuit Court jury that determined his doctor's negligence contributed to his death. In December 2006, Baltimore resident David Dash began experiencing severe pain in his chest and back. He reported this during an appointment with his primary care physician, Dr. Bernita Taylor, who practiced within the St. Agnes Healthcare network. Dr. Taylor prescribed Dash pain pills and referred him to a dermatologist, a protocol that plaintiff's attorney H. Briggs Bedigian argued was inappropriate for a patient with an extensive history of smoking like Dash. He contended that under proper standards of care, Taylor would have immediately flagged Dash as a cancer risk and ordered a CT scan to pinpoint abnormal growths. Unfortunately, Dash did not receive the necessary imaging until June 2007, when a scan revealed a late stage breast tumor. He died six months later.
During the trial, Bedigian stressed that Dr. Taylor's packed schedule likely played a role in Dash's cancer remaining undiagnosed for so long. He alleged that she was routinely scheduled for up to 25 appointments a day and that such a heavy workload made adequate communication with her patients and other providers virtually impossible. According to Bedigian, had Dr. Taylor been allotted time to properly examine and follow up with Dr. Dash and his other physicians, his cancer may have been discovered early enough for lifesaving interventional treatment.
History of St. Agnes Hospital  
The hospital is the cornerstone of St. Agnes Healthcare, a medical network in the Baltimore area that includes primary, specialty, and pediatric physician offices. Founded in 1823 by a group of Catholic women known as the Daughters of Charity, it was originally called the Baltimore Infirmary and primarily treated the city's indigent population. When a donor provided an expanded location for the facility in 1862, he requested that the new campus be named after his wife Agnes. The location's name was changed to St. Agnes Hospital, and it continued to grow along with the Baltimore community, moving again in 1876 to its current location on Caton Avenue in the heart of the city. Along with its reputation as a premier teaching hospital, St. Agnes is known for revolutionizing the field of early heart attack care with the addition of a chest pain center to its emergency department in 1981. The concept was soon adopted by acute care facilities worldwide.
St. Agnes Healthcare is part of Ascension, a Catholic faith-based non-profit healthcare organization that is one of the largest private medical system in the country.
Statistics about St. Agnes Healthcare
According to Baltimore Business Journal, in 2018, the following was true:
243 beds, licensed
17,222 Admissions
134,054 Outpatient visits
151,276 Admissions and Outpatient visits
This information is from "Hospitals, Ranked by Admissions at Hospitals in Greater Baltimore in 2018" written by Maria Sieron, Baltimore Business Journal (November 8-14, 2019)
Some of the major personal injury attorneys that regularly sue St. Agnes Healthcare for medical malpractice are: Salsbury, Clements, Bekman, Marder & Adkins, Janet, Jenner & Suggs, LLC, and Miller Murtha & Psoras LLC. As the St. Agnes network is based in Baltimore City, the majority of malpractice cases against it are filed in Baltimore City Circuit Court. If you or a loved one have been injured by St. Agnes Healthcare, you should contact a personal injury lawyer to assess your claim.
Last updated August 7, 2020
All data below is as according to the MD Judiciary
,
As of: 9/26/2012.
Data Policy
ST. AGNES HEALTHCARE, INC. Lawsuit Statistics
Lawyers with Experience in ST. AGNES HEALTHCARE, INC. Lawsuits
Schochor, Jonathan
Dugan, Jr, Henry E
Miller, Jay D
MARDER, LAURENCE A
Federico, Philip C
Staton, Kerry D
Markey, III, Stephen A
Janet, Howard A
Lawsuits
Real, Updated Data from the MD Court System
Includes Following Defendant Names
St Agnes Healthcare Inc
St Agnes Healthcare, Inc
ST AGNES HOSPITAL OF BALTIMORE
St. Agnes Health Ventures Inc
St. Agnes Healthcare Inc
St. Agnes Healthcare, Inc
St. Agnes Hospital Of The City Of Baltimore
St.Agnes Health Care,Inc.
St.Agnes Healthcare Inc
Common Co-defendants
Bezirdjian, M.D., Laurence
Duckett, Eva M.D.
Tran, Ann M.D A
Minkin, Sanford M.D D
Keramati, Bijan M.D