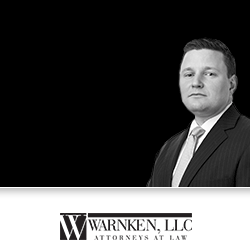 Maryland Lawsuits Against

Nancy Hueppchen, M.D.

This website does not represent the outcome of these lawsuits against Nancy Hueppchen, M.D., nor does it judge the veracity of the accusations therein.  In Maryland, however, all medical malpractice lawsuits require a certificate from an actively practicing doctor vouching for the merit of the lawsuit.

Nancy Hueppchen, M.D., is a board certified obstetrician-gynecologist and maternal fetal medicine specialist practicing with Johns Hopkins Bayview Medical Center. Dr. Hueppchen is an associate professor of gynecology and obstetrics at the Johns Hopkins University School of Medicine and serves as director of the Johns Hopkins Bayview high risk obstetrics unit. Her specialties include fetal genetic conditions, prenatal diagnostic procedures, and interpreting fetal ultrasound anomalies. Although this page is focused solely on Dr. Hueppchen, you can find information about medical malpractice lawsuits filed against Johns Hopkins Hospital here.

Based on publicly available records and data, Dr. Hueppchen has been listed as a co-defendant in one Maryland medical malpractice case.  While the Maryland circuit court complaint is available in a PDF below, here is an excerpt of the allegations:

The first available complaint filed against Dr. Hueppchen lists the following allegations:
Failing to provide appropriate treatment measures to a high-risk patient. Per the complaint, the plaintiff was approximately 7-2/7 weeks pregnant when she presented to the defendant hospital for the initiation of prenatal care. At this visit she purportedly advised the defendant doctors that she was diagnosed with an incompetent cervix during a prior pregnancy and received cervical stitching known as a cerclage to prevent premature birth. The prior pregnancy resulted in a full term delivery. When ultrasound imaging at 16-5/7 weeks of pregnancy revealed the plaintiff was once again developing an incompetent cervix, the defendant doctors allegedly neglected to place a cerclage at that time. As cited in the complaint, this delay of the cervical cerclage placement contradicted appropriate standards of care for a patient with a previously documented incompetent cervix.
Failing to prevent patient injury and death. The complaint contends that the plaintiff was finally scheduled for a cerclage placement approximately two weeks after the ultrasound appointment and diagnosis of an incompetent cervix. However, when she reported to the defendant hospital for the cerclage procedure, it was discovered that she was already one centimeter dilated. While a cerclage was purportedly administered that day, the plaintiff still developed an infection that the complaint asserts would have likely been prevented with timely placement of the cerclage. The complaint further alleges that as a direct result of the infection, her son was born premature at less than 21 weeks of age and died shortly thereafter, and that his death would likely have been prevented if the plaintiff had received appropriate standards of prenatal care.
Last updated August 16, 2021
Nancy Hueppchen, M.D. Lawsuit Statistics
Complaints
Complaint #1 - NANCY-HUEPPCHEN-BIRTH-INJURY-LAWSUIT.pdf