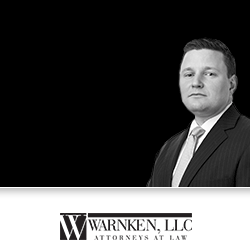 Maryland Lawsuits Against

Janice L Henderson, M.D.

Before coming to Johns Hopkins in Baltimore Maryland, Dr. Henderson obtained her medical degree from Queen's University.  Dr. Henderson completed two fellowships, one at Western Ontario Schulich School of Medicine & Dentistry, and one at the University of Iowa. Dr. Henderson is a board-certified OBGYN and is currently an assistant professor at the Johns Hopkins OBGYN program, where she specializes in high-risk pregnancy and nutrition in pregnancy.    Outside of this lawsuit, Johns Hopkins has been sued many times.  Lawsuits against Johns Hopkins are located on this page.

Dr. Janice L. Henderson has been listed in a birth injury lawsuit one time as a defendant of co-defendant.  The full complaint for that lawsuit is below.

The complaint against Dr. Henderson listed the following allegations:
Failing to use Doppler Velocimity testing to determine if the plaintiff had developed symptoms related to preeclampsia. The plaintiff, since early in gestation, had trace protein levels in her urine.  From February to July, the protein levels increased.  In July, the urine protein level was +1=30 mg/dL, with elevated blood pressure.
Allowing the plaintiff's pregnancy to continue past 34 weeks despite evidence of severe preeclampsia. Despite elevated blood pressure and protein levels, and the defendant facility aware she was developing preeclampsia, it was alleged no appropriate action was taken. Despite her protein levels reaching +3, and blood pressure around 140/90, the plaintiff was sent home with only a list of symptoms which could include labor has begun. The plaintiff alleged that there was no mention of decreased fetal movement.
Failure to evaluate the plaintiff immediately upon arrival to the emergency room while bleeding. The plaintiff presented to the ER with pain, decreased fetal movement, and ultimate bleeding. Despite these issues, she was told to return to her seat. Nearly two hours later, the defendant could not find a fetal heartbeat, and ultimately delivered a stillborn baby.  She was diagnosed with severe preeclampsia, seizures, and 75% of the placental surface covered in an adherent clot.  The baby was born weighing 1,150 grams, alleged evidence that the plaintiff suffered from Fetal Growth Restriction.
Last updated April 20, 2020
Janice L Henderson, M.D. Lawsuit Statistics
Complaints
Complaint #1 - Janice-Henderson-Birth-Injury-Lawsuit.pdf