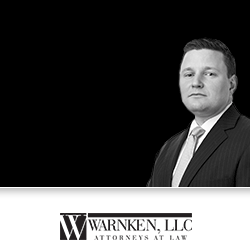 Maryland Lawsuits Against

Good Samaritan Hospital
About Good Samaritan Hospital
According to Maryland Judiciary Case Search, Good Samaritan Hospital, entered with that exact spelling, has been sued for medical malpractice 2 times and for tort claims 3 times since 2012. The exact search criteria used on Maryland Judiciary Case Search is as follows:  Company: Good Samaritan Hospital, Party Type: Defendant, Case Type: Civil (Medical Malpractice & Other Tort), Court System: Circuit Court only, County: Default All, Filing Date: 9/26/2012-07/29/2022.
History of Good Samaritan Hospital
Founded in 1968 with an endowment from prominent Catholic businessman Thomas J. O'Neil, Good Samaritan Hospital is a non-profit facility "committed to upholding Catholic values in all healthcare services and practice," according to its website. With almost 200 beds and 1,700 employees, the hospital is one of the major adult care facilities serving the Baltimore and Washington, D.D. communities.  Over the decades, it has expanded with a number of satellite facilities offering senior care, an orthopedic unit, and primary and specialty care offices.
In 1999, Good Samaritan Hospital was absorbed by Medstar Health, a healthcare network with over 120 facilities in the Baltimore and Washingon, D.C. region. It then rebranded as Medstar Good Samaritan Hospital and continues to operate under that name today. When Medstar Good Samaritan Hospital is entered on Maryland Judiciary Case Search using the same metrics listed above, the case count increases by 4 medical malpractice claims. 
Statistics on Good Samaritan Hospital
According to Baltimore Business Journal, in 2020, the following was true:
7,753 Admissions
81,334 Outpatient Visits
89,087 Admissions and Outpatient visits
This information is from "Hospitals, Ranked by Admissions at Hospitals in Greater Baltimore in 2020" written by Giacomo Bologna, Baltimore Business Journal Book of Lists 2021-2022
Good Samaritan Hospital in the News
In January 2020, the U.S. Equal Employment Opportunity Commission (EEOC) announced it resolved a claim alleging that Medstar Good Samaritan Hospital violated the Americans with Disabilities Act (ADA). While the announcement did not include details of the charge, it confirmed a settlement amount of $195,000. The settlement was reached following an EEOC investigation and subsequent conciliation process with the hospital. 
According to the announcement, while Medstar Good Samaritan Hospital did not admit to any violations of ADA statute, it agreed to provide ADA compliance training to employees and submit to two years of monitoring as part of the settlement. ADA laws forbid workplace discrimination due to disability and mandate that employers provide reasonable accommodations, including leave time, to disabled employees.
In announcing the settlement, EEOC Baltimore Field Office Director Rosemarie Rhodes stated that "MedStar Good Samaritan Hospital has shown its commitment to complying with the ADA by resolving this matter voluntarily with the EEOC. This agreement ensures that the hospital's leave policies, including those administered by third-party vendors, will comply with the ADA."
Some of the major personal injury attorneys that regularly sue Good Samaritan Hospital for medical malpractice are:  Berman, Sobin, Gross, LLP;  Hyatt & Weber, P.A.;  and Bekman, Marder, Hopper, Malarkey & Perlin, LLC. As the hospital is based in Baltimore City, the majority of malpractice cases against it are filed in Baltimore City Circuit Court and Baltimore County Circuit Court. If you or a loved one have been injured by Good Samaritan Hospital, you should contact a personal injury lawyer to assess your claim.
Last updated July 29, 2022
All data below is as according to the MD Judiciary
,
As of: 9/26/2012.
Data Policy
Good Samaritan Hospital Lawsuit Statistics
Lawyers with Experience in Good Samaritan Hospital Lawsuits
Lawsuits
Real, Updated Data from the MD Court System
Includes Following Defendant Names
Good Samaritan Hospital Of Maryland Inc
Good Samaritan Hospital Of Maryland, Inc.
Common Co-defendants
None