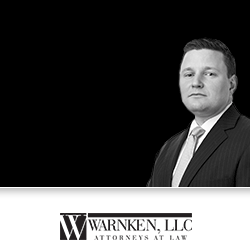 Maryland Lawsuits Against

Betty Chou, M.D.

Betty Chou, M.D. is the Director of the Residency Program at Johns Hopkins Hospital for Obstetrics and Gynecology (OBGYN). Johns Hopkins medical malpractice lawsuits can be found here.  Dr. Chou is listed as an expert in several different areas of obstetrics and gynecology, including: uterine fibroids, fibroids, menopause, colposcopy, cervical dysplasia, and several more.  Dr. Chou completed both her medical degree and residency at Johns Hopkins in Baltimore.  She has clinical experience in abnormal pap smears, among other "highly individualized and diverse" women's health needs.

Dr. Chou has been listed in a birth injury lawsuit one time as a defendant/co-defendant.  Lawsuits that listed Dr. Chou in the complaint either as a defendant or a co-defendant can be found below.

The lawsuit which alleged complaints against Dr. Chou listed the following allegations:
Failing to contact a more senior resident when the defendant's actions were contraindicated. The plaintiff alleged that despite the fetal monitor tracing signifying fetal stress/distress, the increasing of Pitocin was not the within the standard of care.  The plaintiff alleged that the increase in Pitocin with failure to contact a more experienced physician during a time of fetal distress was improper.
Failing to properly identify fetal distress. Despite several mild variable decelerations, the defendants only monitored the plaintiff, and did not notify their superiors or perform a cesarean section. The plaintiff alleged that ominous fetal heart tracings remained even after an amnioinfusion and scalp stimulation were performed by the defendant, and that the defendants should have enacted a more aggressive standard of care based on these declining condition of the fetus.
Failing to timely perform a cesarean section. Despite the alleged signs that the fetus lacked ability to tolerate labor, the defendants failed to appropriately responds.  The baby was born shortly later, and had poor tone, was without respiratory effort, and had a heart rate of less than 80 bpm.  The baby was the intubated with a 2 Apgar score at one minute, and 6 Apgar at five minutes.  The plaintiff alleged that the delay in deliver and improper action caused the baby to suffer from perinatal asphyxia, hypoxic ischemic encephalopathy, and other permanent neurological injuries.
Failing to provide informed consent. According to the complaint, the plaintiff endured a prolonged vaginal labor that directly contributed to her baby's birth defects. She alleged that if the defendant doctors had adequately informed her of the benefits of a timely cesarean section for her distressed fetus, she would have elected to proceed with that standard of care and her baby would have been born healthy.
Last updated September 24, 2020
Betty Chou, M.D. Lawsuit Statistics
Complaints
Complaint #1 - Betty-Chou-Birth-Injury-Lawsuit.pdf