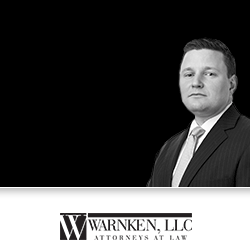 Maryland Lawsuits Against

Ahmet A Baschat, M.D.

This website does not represent the outcome of these lawsuits against Ahmet A. Baschat, M.D., nor does it judge the veracity of the accusations therein.  In Maryland, however, all medical malpractice lawsuits require a certificate from an actively practicing doctor vouching for the merit of the lawsuit.

Ahmet A. Baschat, M.D. is an obstetrician-gynecologist affiliated with Johns Hopkins Hospital. He is a board-certified physician in both standard OB-GYN care and maternal-fetal medicine, which focuses on the management of high risk pregnancies and acute fetal conditions. Dr. Bashat is a professor of gynecology and obstetrics at Johns Hopkins and serves as director of the hospital's Center for Fetal Therapy. Prior to joining the medical staff at Johns Hopkins in 2014, Dr. Baschat taught at the University of Maryland School of Medicine and directed its maternal-fetal medicine and fetal therapy programs. Although this page is solely focused on Dr. Baschat, you can find other information relating to lawsuits for medical malpractice against Johns Hopkins Hospital here, and the University of Maryland Medical System here.

Based on the currently available data, Dr. Baschat has been cited as a co-defendant in a Maryland medical malpractice lawsuit two times. Both of those lawsuits are associated with his tenure at the University of Maryland. The entire complaint for each available case, as filed with the court, is found below.

The first available complaint listed the following allegations:
Failing to properly monitor a distressed fetus. The minor plaintiff's mother experienced complications throughout her pregnancy and was admitted to the defendant hospital after her water prematurely broke at 30 weeks and 6 days of gestation. Despite these obvious risk factors to the fetus, the minor plaintiff's parents alleged that electronic fetal monitoring was only administered sporadically for the nearly five days the minor plaintiff's mother remained in the hospital prior to delivery.
Failing to perform a timely cesarean section. After the minor plaintiff's mother continuously leaked amniotic fluid for five days during her stay at the defendant hospital, she began experiencing painful contractions. Fetal monitoring revealed the baby had an elevated heart rate and was in a breech position, and she was subsequently delivered via cesarean section. Following her birth, she was diagnosed with several severe and permanent conditions, including cerebral palsy. Her parents alleged that the delay in administering a cesarean section contributed to her birth injuries.
Failing to provide informed consent. The minor plaintiff's parents alleged that they were never advised by the defendant hospital staff of the benefits of continuous fetal monitoring. They also asserted that if continuous fetal monitoring had been administered, the baby's distress in utero could have potentially been identified early enough to allow for medical interventions or a timely cesarean section. Such measures, they claimed, could have prevented her medical issues and allowed for a healthy birth.
Last updated May 14, 2021
Ahmet A Baschat, M.D. Lawsuit Statistics
Complaints
Complaint #1 - University-of-Maryland-Birth-Injury-Lawsuit.pdf